Hiking
In the calanques: the GR 51 crosses the massif from East to West (see calanques13.com)
Climbing
Located 20 / 30mn from numerous climbing spots in the Calanques and the Massif de la Sainte Baume, the Camping Garlaban is the ideal place to discover these cliffs so atypical and vary your outings. Topo guides available at the reception.
Our favorites :
The countless long ways, well equipped of Sormiou
The Pic of Bertagne in the Sainte Baume massif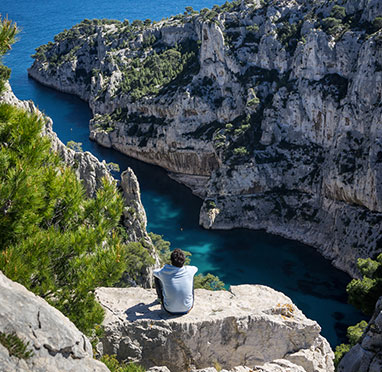 The National Park of the Calanques, which extends over the municipalities of Marseille, Cassis and La Ciotat, is the first terrestrial, marine and outer-urban national park of Europe. These limestone cliffs immersed in the Mediterranean are the guardians of biodiversity and promise beautiful hikes, dives in underwater riches and some 3400 climbing routes. We can cite the creeks of Sormiou, En Vau, Sugiton, Port pine, Devenson …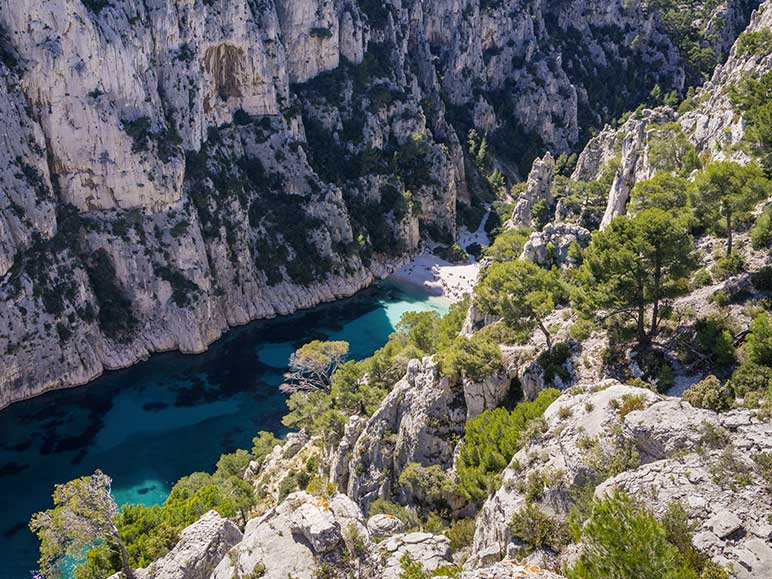 Our favorites:
Discovery of the gorgonians and the coral in scuba diving in Castel Vieil in the heart of the Calanques

Excursion in Stand Up Paddle in the Calanque d 'En Vau, from Cassis
The beach of Grande Mer in Cassis
Hiking
The Domain of the Font de Mai
Access: 3 minutes from the campsite by car or 20 minutes by foot
Discover this 100-hectare estate, three centuries old, at the foot of the Garlaban massif, with its old farm, outbuildings, crops, hives and paths. Located in Aubagne, 5mn from the campsite, it offers many nature activities for all ages.
The Garlaban
Limestone massif overlooking the city of Aubagne, the Garlaban was once the landmark for the Phoenicians sailing in the bay of Marseille. It is famous today thanks to Marcel Pagnol who has staged him in his literary and cinematographic works.
Topo and guides available at the reception (2 €).
The Sainte-Baume Massif
There are many hiking trails, but the shortest way to reach the crests of the Sainte-Baume is from the hostelry, which is still administered by the Dominican sisters and friars. The first hiking trail with the Tourism and Disability label of the Var is located at the foot of the Sainte Baume.
Other walks around Aubagne, in the forest: Bois de l'Espalères, Berges de l'Huveaune, Natural area of the Coueste, Park of Saint Pons or in the garrigue in the Etoile massif.
See Topo guide "Walks and hiking in the Garlaban"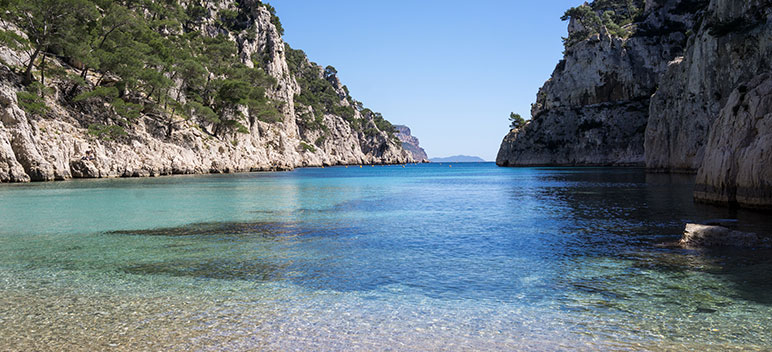 Other ACTIVITIES
close to the campsite
Bike rides
Circuit of the villages of Aubagne and Etoile: loop of 28,5km
Location of electric bicycles Ap'Ebike
Location of classic bikes (road, VTC or ATV): Bouticycle to the Valentine.
Horse or donkey riding
Equestrian walks and courses with the Etrier d'Aubagne located less than one kilometer from the campsite.
Possibility of climbing the Garlaban with donkeys from the Font de Mai.
Beaches
The bays of Cassis, La Ciotat and Saint-Cyr-sur-mer offer beaches of blond sand. More intimate, the Calanques are also swimming sites very prized.