YOUCAMP
AUTHENTIC HOLIDAYS
With us, no hyper-festive animations, but collective experiences, with family or friends, to discover the surroundings. The local natural or cultural heritage. Discover the Calanque d'En Vau in Stand Up Paddle, or stroll with donkeys on the hills of Garlaban…Such is our promise, which holds in one word :
Authenticity!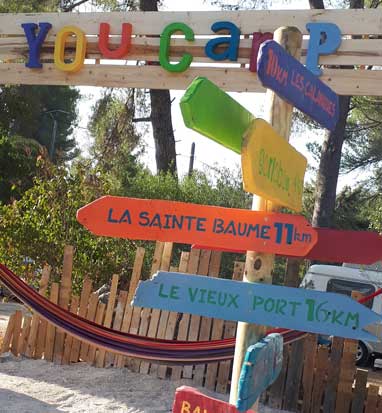 Fundamentally opposed to huge camping resorts, You Camp offers you authentic holidays in an extremely preserved natural area.
Our first camping is born in Aubagne, in Provence, at the gates of Marseille and the Calanques, and is composed of comfortable accommodations, Totally integrated in the exceptional natural environment of the Hills of Pagnol. Tents lodges, cabins, wooden mobile homes..
The design of the campsite encourages us to find comfortable and unusual accommodations, while being perfectly integrated with the nature that welcomes us.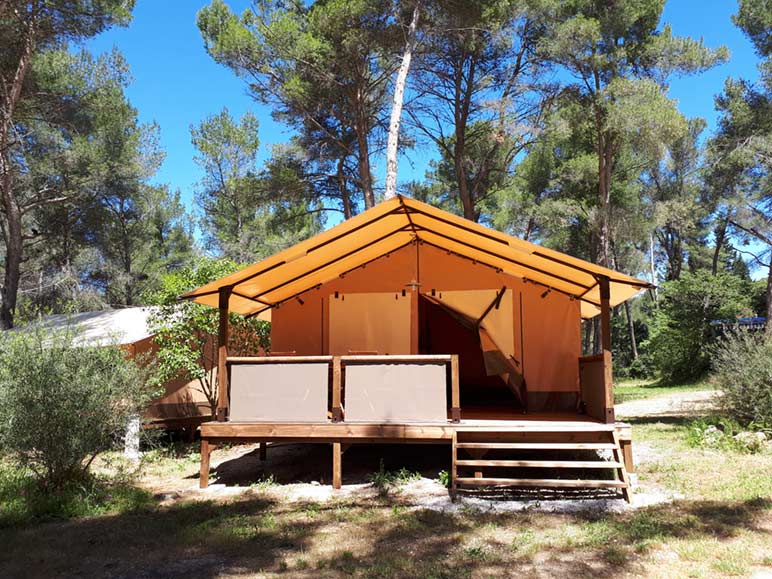 Finally, conviviality is the key word of our philosophy.
What would be holidays without meeting new people, without sharing convivial times. Our sites include places and facilities that encourage this meeting: a wooden children's playground, petanque courts, a shared library, a friendly bar with cicadas…
We will organise hikings, cycling circuits or excursions according to your wishes. In 2021, you will discover our all inclusive offers, including your stay at the campsite and excursions in the region.